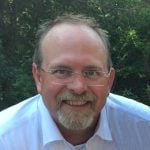 Dale Carlton, JD
Broker/Owner
For over 20 years Dale has been representing Buyers and Sellers in Northwest Arkansas. He has personally sold well over $200 million in properties, and constantly ranks as one of the top real estate agents in Northwest Arkansas. Dale spent 8 years with another company where they did over $3 billion in sales while he was an Executive Broker and Senior Vice President for the company. He has spent the last 13 years as the Broker/Owner of Carlton Realty, Inc. and continues to represent many of the clients he has worked with since he first started in the real estate business.
Dale is a licensed attorney having focused on real estate related legal transactions and contract negotiations throughout his 18 years as an attorney.
Dale was the national president of the Residential Real Estate Council (formerly the Council of Residential Specialists) in 2015, the largest and most prestigious designation under the National Association of REALTORS.
He is also respected nationally as one of the top real estate instructors teaching to over 75,000 agents in all fifty states and is know for being one of the experts in real estate tax law.